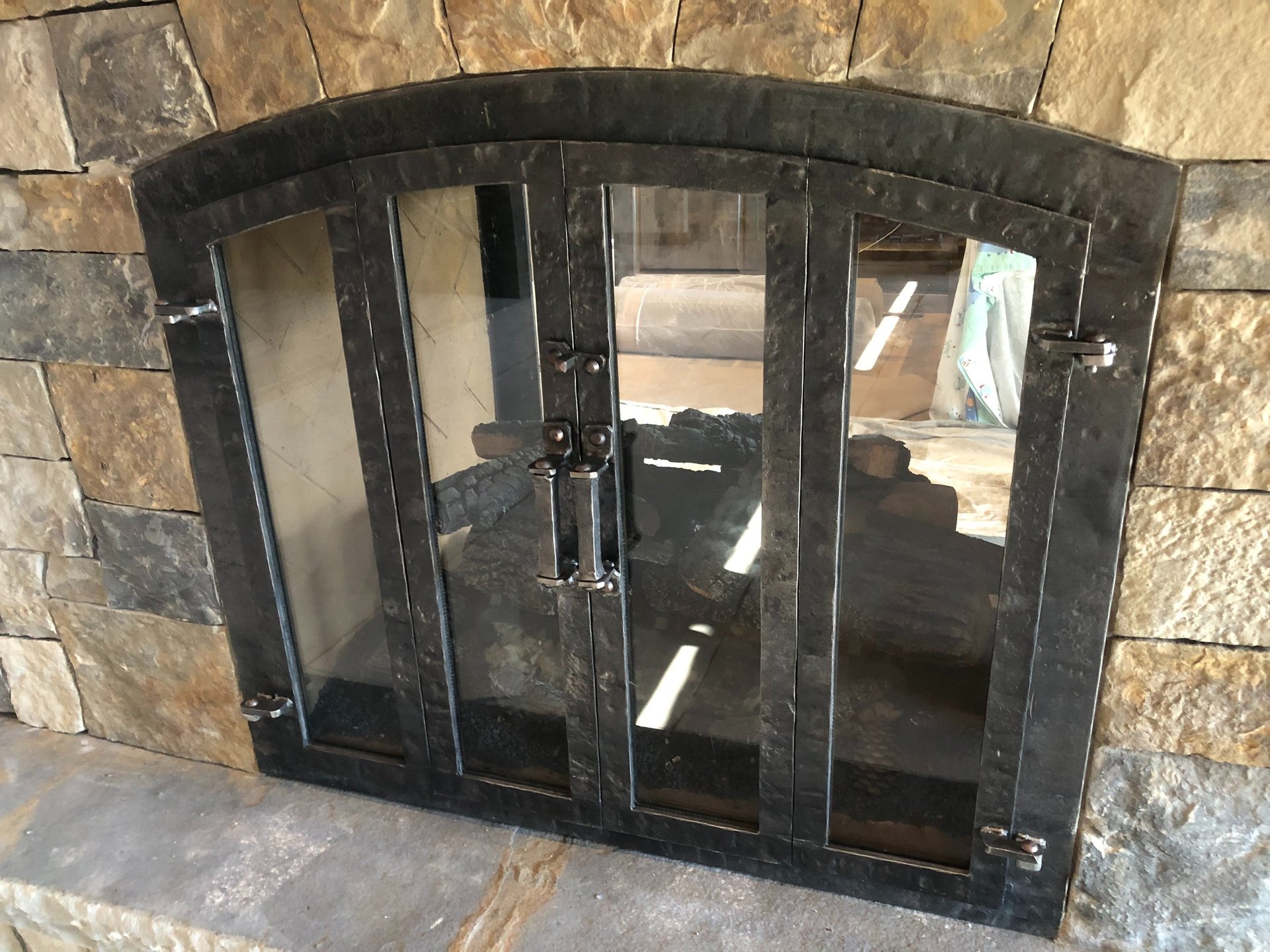 Countryside Welding offers unique and custom wrought iron fireplace screens and mantles. Let us be your custom fabrication shop of choice for high-quality designs. We specialize in fireplace and accessories to enhance your hearth and home. Our fireplace designs can create a cozy and relaxing atmosphere for you and your family to curl up next to. Talk to the experts in Kalispell, MT to learn more about fireplace screens and mantle options.
Warming Your Hearth And Heart
At Countryside Welding, we specialize in hand-crafting custom wrought iron fireplace screens and mantles in Montana. Our exquisite designs are tailored to maximize the space, enhance the aesthetic appeal, and create a captivating environment for each customer. We take pride in offering products that combine beauty, durability, and performance.
Custom Fireplace Screens
Our custom fireplace screens are meticulously crafted from wrought iron, creating a stunning focal point in any living room. The screens are designed to accentuate your space and add a touch of elegance. Made entirely of metal, these screens are not only visually appealing but also serve the purpose of protecting your home from sparks and embers.
If you prefer a specific style or finish, our skilled craftsmen can accommodate your preferences. We offer a wide range of options. These screens not only provide functional benefits but also enhance the overall ambiance of your living room.


Custom Fireplace Mantles
Our custom fireplace mantles are designed to complement your fireplace while adding a touch of sophistication. Handcrafted by our American craftsmen using old world techniques, these mantles are available in any size, style, or finish. We take pride in offering a seamless integration of functional and aesthetic elements, allowing you to transform your fireplace into a work of art.
To ensure the perfect fit for your hearth, we custom fabricate each mantle. Whether you desire a traditional or contemporary design, we can bring your vision to life.